Welcome to Italy Class
with Mrs Pearson, Mrs Hall, Mrs Turner and Mr Bringloe
 Poem of the Week
Each week we will have a class poem linked to our topic. Please can you read and share the poem at home with your child.
Our Busy Week 20th November 2017
Congratulations to Finlay for winning the presentation award this week.
Remember to use the videos to help you practise your handwriting and you could be the next winner!
Can you learn the 2nd verse of Twinkle Twinkle Little Star for our nativity? The words are below to remind you.
When the blazing sun has gone,
when he nothing shines upon.
Then you show your little light,
twinkle twinkle all the night.
Twinkle twinkle little star,
how I wonder what you are.
Our Busy Week 13th November 2017
Thank you to everyone who came in non uniform today and donated some money to Children in Need. The reception children  enjoyed decorating spotty biscuits, colouring pictures and hunting for Pudsey Bear. In maths the Year 1s drew their own Pudsey Bears which had to be bigger than 1 metre tall.
Our Busy Week 6th November 2017
We have been working hard on learning our new story, Little Charlie. See if your child can tell you any of the story so far. There is a video below to help if they get stuck.
Little Charlie
Little Charlie part 2
Little Charlie part 3
This week the year 1s having been working with money. We have been recognising the coins we have, adding 2 coins to find the total and using coins to make different amounts.         
It would be helpful if you could play shops at home and ask your child to pay for things using coins: making the exact amount (first to 10p and then 20p).
You could also ask them to:
find different ways of making 10p.
make 7p using 2 or 3 coins.
You might like to play some of the games on this website.
The reception children have been practising their writing; making signs, writing their names and labelling pictures.
Our Busy Week 30th October 2017
Welcome back everybody!
This week we have been settling back into our routines and the year 1s have started learning a new story called Little Charlie. Can you tell your grown up the story so far?
The following words have come up this week in our literacy discussions and stories. Can you try to explain and use them at home?
sly                 bristly                lean
In maths the year 1s have been adding 3 small numbers by looking for doubles and number bonds to 10 to help them. Why not try playing this game.
https://www.helpingwithmath.com/resources/games/1oa2-add-three-numbers01/1oa2-add-three-numbers01.htm                             
The reception children have been counting objects and recognising numbers. Here is a game for you to play at home. https://www.topmarks.co.uk/learning-to-count/underwater-counting
There are also lots of games on Busythings e.g. Balloon pop.
Our Busy Week 16th October 2017
Thank you to everyone who came to help us celebrate our Harvest Festival on Friday. We enjoyed listening to the songs and poems performed by the rest of school as well as enthusiastically singing 'Shoo wop de waddy waddy' ourselves.
The reception children went on autumn walk this week looking for how the school grounds have changed since autumn has begun.
We would also like to thank Mrs Patrick for coming into school to help us do some Italian cooking to celebrate our class name. We started by making pasta which we all enjoyed eating. Can you remember what we added to make red pasta?
Have a lovely half term holiday.
Don't forget to practise your reading and handwriting in your home handwriting books. Remember there are videos to help if you click on the star at the top of the page.
Our Busy Week 9th October 2017
Congratulations to George who was the winner of the presentation award this week. He has tried really hard to make sure his letters are formed correctly and sit neatly on the line. Keep it up!
On Monday an optician came to talk to the year 1 and 2s about his job and our eyes. They had lots of fun trying on glasses and using magnifying glasses and different lenses. Here are some photos of them.On
Our Busy Week 2nd October 2017
We have been practising our Harvest song this week. Why not sing along and practise at home?
Year 1 Maths
In maths the year 1s have begun to learn that 2 digit numbers are made up of some tens and ones e.g. 17= 1 ten and 7 ones. You could play these games at home.
http://www.ictgames.com/sharkNumbers/index.html
Our Busy Week 25th September 2017
On Tuesday we harvested the carrots that the year 1s had planted when they were in reception. The children pulled up some very funny shaped carrots! Take a look at the photos of our crop.
Thank you to all parents who sponsored children for the assault course, we have stamped the forms and sent then back. We would be so grateful if you could return them with the funds. Here are some pictures of the reception children taking part. We would also like to thank our buddies who helped us complete the course.
On Friday, we talked about democracy and voted for our house captains. Congratulations to Adam Watson (blue Aire), Harry Graham (green Derwent), Harry Tunningley (yellow Calder) and Evalyn Laycock (Red Ouse).
Bryce and Daisy F were also voted onto the school council to represent year 1.
A final thank you for the support on the handwriting homework. All the children proudly presented their handwriting books. The next video has been loaded to the handwriting star and their is a left handed as well as right handed version. Happy handwriting!!
Year 1 Maths
Play guess the shape at home. For example....I'm thinking of a 2d shape. It has four corners and four sides. What could it be?
(Answer...a square or a rectangle!)
You should be able to guess the following shapes from simple clues...triangle, square, rectangle, circle and pentagon.
Then try this sorting game. http://www.primaryinteractive.co.uk/online/simpleshapesort.swf
Reception Maths
We have begun to recognise numbers in maths this week. Why don't you go on a number hunt around your house or when you go for a walk. How many different places can you find numbers? Did you recognise any of the numbers? What was the biggest number you knew?
Our Busy Week 18th September
We had a very exciting visitor in school this week, baby Noah. 
The children had lots of questions to ask his mummy and nanna about the things Noah could do, what he ate and what toys he liked to play with. We thought about how we had changed since we were babies and the all things we can do now like running, riding a bike and playing football.
We also started to learn about our senses. We had lots of fun trying to guess what was inside the gloves just by feeling them. Why don't you play a game at home where you put some objects in a bag and then ask
an adult to close their eyes and pull out one of object and guess what it is?
What words can you think of to describe what something feels like?
 Maths
The Year 1s have been doubling numbers to 10 and also finding the number 1 less this week.
Why not try practising your skills using these games?
http://www.ictgames.com/robindoubles.html
https://www.topmarks.co.uk/learning-to-count/chopper-squad
The reception children have been counting to 10 and 20, recognising numbers to 5 and also using the language more, less, fewer and most to compare quantities. Here is a game for you to play at home.
http://www.ictgames.com/mucky.html
Year 1 Handwriting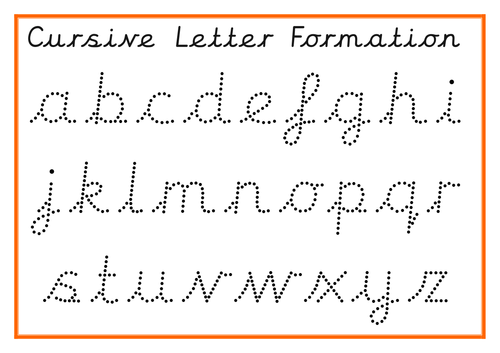 We are having a big push on handwriting and you will see a gold star up at the top of our page. Please click on it for your child's handwriting homework. We would be so grateful for your support with this tricky area.
Our Busy Week 11th September 2017
The Year 1s have begun to learn their new Talk for Writing text which is a newspaper report based on the story 'The Smartest Giant in town' by Julia Donaldson. You can listen to the children retell the first part of the report here.
Smartest Giant.mp4
Maths
The Year 1s have been practising number bonds to 10. Grown ups ...why not hold up a number of fingers and ask your child to hold up the correct number of fingers they would need to make 10 e.g. you hold up 2 and your child holds up 8.       
Our busy Week 4th September 2017
We are very proud of the way all the children have come into school this week; full of enthusiasm and ready to learn.